The Office Communicator and Multi-channel Productivity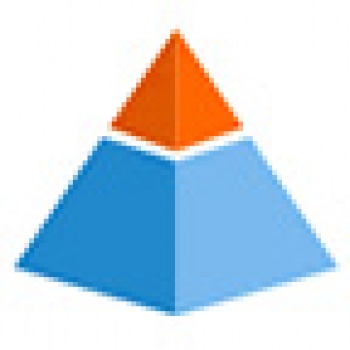 The Office Communicator and the Corporate Communication Challenge
As the enterprise expands in all directions transcending geographical boundaries, acquiring new footprints and emerging as large corporate entities on which the sun never sets, the need to sustain and reinforce interactive communication in a global workplace continues to evolve as a major challenge. A multi-channel dialog has always been critical to the decision-making process especially for stake holders and this is precisely why communication-based productivity tools such as an office communicator can go a long way in helping employees at all levels to connect with each other irrespective of time zones and geo locations.
What is an Office Communicator?
An office communicator, also known as an office messenger or a business messenger, is a software—based technology communication solution that makes it possible for employees within an organization to communicate with one other through instant messaging software. Office communicators allow you to log into your account and text your colleagues without having to launch a browser. You can participate in business discussions, send large files as attachments, send sticky notes to your colleagues and even set up alerts such as a meeting alert by using an in-built timer. Your messages are stored in memory for future transmission if your colleague happens not to be logged in. Messages can be archived, sorted into folders, prioritized and even sent multiple times without retyping. Your IM interactions are recorded as text files and you can also print out the transcript on demand. Telephone conversations seldom leave a paper trail. Office communicators, on the other hand, generate verifiable paper trails that are managed by the software system being used and are always above dispute. The reason why office messengers continue to gain popularity is because they address a critical need of the enterprise—safe and verifiable interactive communication. Moreover, they are extremely easy to install and use because of their intuitive design and simplistic interface. Simply visit Google's home page and you will understand what we mean. Yu do not have to be complicated to be the best.
How is an Office Communicator Different from the IM Services from the Search Engines?
"How are office messengers different from GoogleTalk, AOL Messenger or Yahoo Messenger?" you ask. There are many differences some of which are not too obvious since they impact the backend only. Let us explain. Owing to the nature of the communication being transacted, business messengers are managed by service providers on secure servers where eves-dropping isn't easy. Moreover, office communicators facilitate customized broadcast of important messages.
to a select few, a workgroup or the entire workforce. The system maintains careful records of who received which text message at what time. A white board feature allows employees to post public messages much like an office notice board. Thanks to the advancements in instant messaging software technology, down time is unheard of because the systems have a tendency to perform flawlessly once the office communicator software is downloaded, installed and activated.
You already have the intercom phone, the e-mail platform and perhaps an internal message service which lets you leave messages for your co-workers. Although we believe that nothing beats a friendly walk across the hallway to meet and greet a colleague, a feature-loaded office communicator with good technical support can work wonders for your organization.
Resource Box:
Live2support is an industry leading live chat Software Company provides live help software, sticky notes software and instant messenger for robust communication.