Outlook Tips To Clean Your Inbox!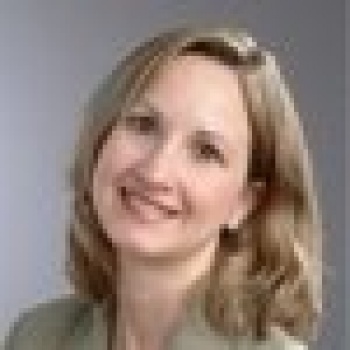 One of the biggest distractions for most business owners is email. And when you get hundreds (or even thousands) of emails a day, it's really easy for it to quickly overwhelm you. Just as it's hard to concentrate in a messy office, a messy inbox can send you running in a hundred different directions if you are not careful. Here are some power tips to organize your inbox and help you stay focused.
Create categories in your inbox.

! Inbox
! Act Now (items I need to do in the next 5 minutes)
! Do (items I should do today)
! Waiting for Reply
! Quick Reference
! Ideas
! News to Read
! Delegate

How to create categories in your inbox:

Right click on any email in your inbox
Click categories
Click master category list
Type the name of the new category you wish to create
Hit add
Hit ok
Hit ok

If you put an exclamation point before the category name, it helps group your important categories at the top of your category box.

Now, whenever an email hits your inbox, you must drop it into a category. This helps you because everything that requires the same type of action is in a "bucket" in your inbox now.

To assign an email to a category, right click on the email, right click categories, find the category you want to assign it to, and put an x in that box.

Use tasks to group your "to do" items

Items that I will do in the next few days, weeks, or months ahead, you can move to your task folder.

If you customize the current view to group it by high, normal, and low priority it helps you instantly identify which items need your attention first. It follows the Franklin Covey model of thinking of identifying tasks as a A, B, or C.

Here's how to group your tasks by priority.

Right click
Customize current view
Group items by - choose priority
Descending
OK

As you read your emails, click and edit the subject line so it says the action you need to take.

For example, when a person emails me with a question, I would edit the subject line of that email to say, "Call Jim by Friday at 222-222-2222 about web design quote). That way I don't even have to open the email to have an instant reminder about what action I need to take.

Personal Folders help organize your "keeper" emails. Here are personal file folders to consider.

Sunshine File - testimonials and "you are wonderful" notes - this is great pick me up file to look at when you get discouraged.

Clients
Company 1 - your consulting company
Company 2 - your online community etc
Products – your book, ebooks, etc can each have a subfolder in here
Speaking
Affiliate - your affiliate logins, notes etc
Reference (this is where you can file all the "how to" tips etc I come across)
Marketing blurbs (article bylines, product descriptions, professional bio, text ads)
Vendors - vendor receipts, passwords
Documentation - any documentation on "how to" that you create for clients or VA's or people you outsource to. That way you never have to rethink it. Send click and send.
That's it, 4 quick tips to conquer the pile of emails in your inbox so you can get more work done!